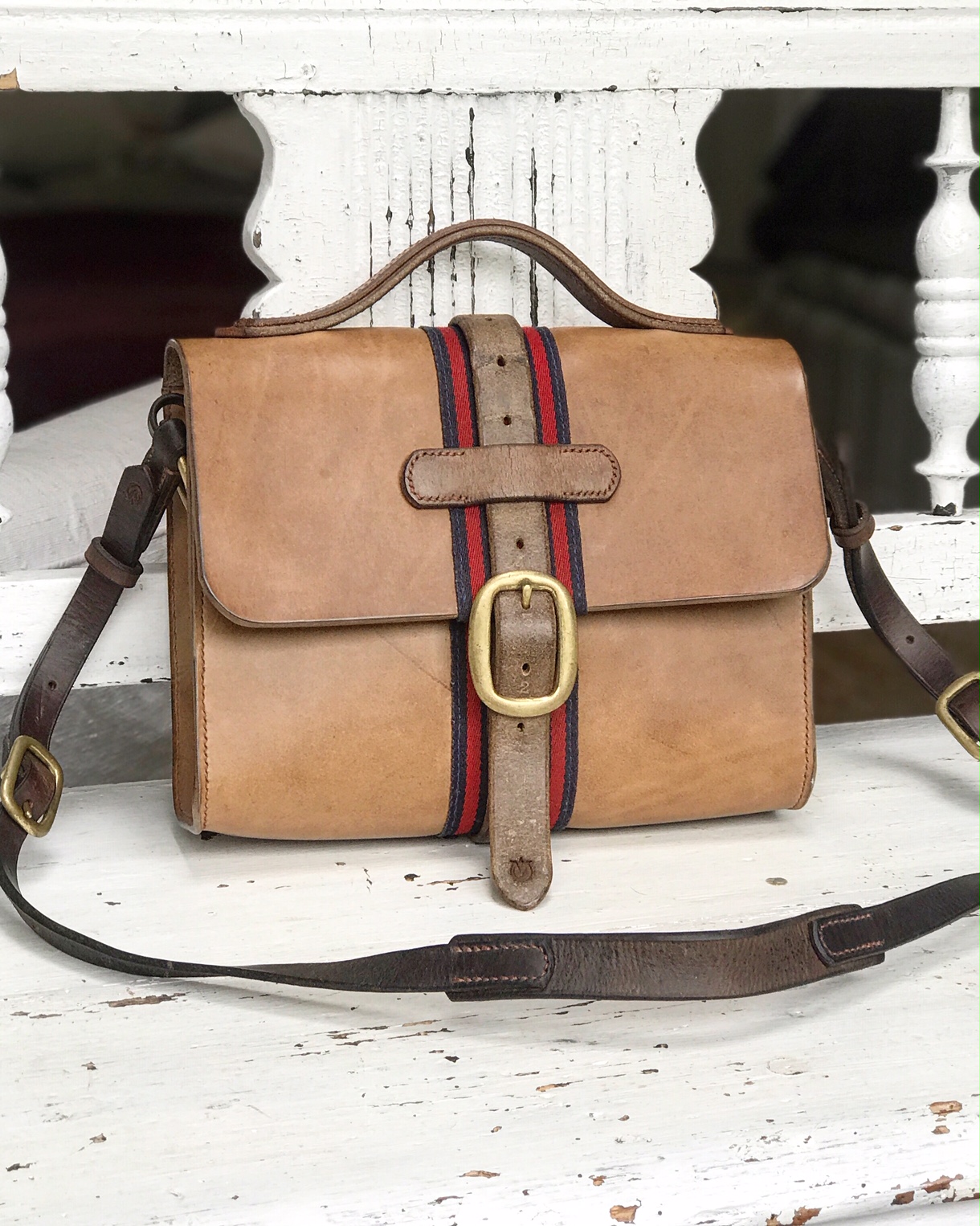 Palomino Surcingle Beryl
Beryl, in Palomino with a navy and red striped twill surcingle belt and vintage raw hide strap. The shoulder straps are made from beautiful reworked English bridle leather with a lovely rich patina and texture. The shoulder strap is fully adjustable, made from old reins with vintage brass buckles. The handle of the bag is also repurposed bridle leather - double thickness - two pieces saddle stitched for strength and durability.
This bag is entirely hand made and hand stitched using French linen thread in 'Marron'
~
Inspired by the classic satchel, Beryl is simple, elegant and made by hand to last a lifetime.
Beryl is completely hand made and hand stitched, using the finest French linen thread.
The straps of each Rag of Colts bag are made from re-worked English bridle leather and harness. Some pieces are vintage, some are antique, some are salvaged. They are all beautiful and all are one of a kind which makes each bag completely unique.
The body of the bag is made from the highest quality vegetable tanned shoulder which is soft, lustrous and shows all the natural character of the hide.
Dimensions: 27.5cm x 21cm x 7cm
sold out